For our last visit to the site, our small group of about fifteen students, accompanied by Fr. Lukasz OP and Fr. Martin OP, was finally able to satisfy an intellectual curiosity skillfully nourished by our teachers since the beginning of the year. The excursion was, in fact, the subject of a visit to two sites —Tel Afek and Caesarea Maritima—which have one thing in common: that of following in the footsteps of St. Paul.
Having been apprised of the possibility of swimming, we left Jerusalem thinking, for some of us, of a nice day at the beach. Yet it was in the middle of the fields, on the edge of the city, that we got off the bus. And with good reason: we were in Tel Afek, a fortified city of the bronze age. This little-known place has retained its interest over the centuries, since in Roman times, Herod I (the Great), wanting to establish his power, renamed the town in honour of his father Antipater. At that time, the city retained a double rôle, namely, to allow people to spend the night between Jerusalem and Maritime Caesarea and to control certain routes to Jerusalem.
Getting back on the bus, it was by increasingly narrow roads that we took the road to the new city built in honor of Augustus by Herod the Great: Caesarea Maritima. With the particularity of being able to accommodate a deep-water port, the site does not lack charm. Yet between the Roman theatre, the hippodrome and remarkable mosaics, the beach seemed more popular.
These courses, mainly designed for students, are also open to auditors. They are an opportunity for us to study in the long term the issues related to the history of the peoples who lived in the ancient Near East. They are also a unique opportunity to question the evolutions and ruptures of architecture over the centuries, the transformations of the ways and means of action and the questioning of the foundations of the intervention of political regimes. These are all avenues that will fuel our reflections on the other side of the Mediterranean Sea.
Cyril Sutter, auditor during the academic year 2019-2020
At Tel Afek…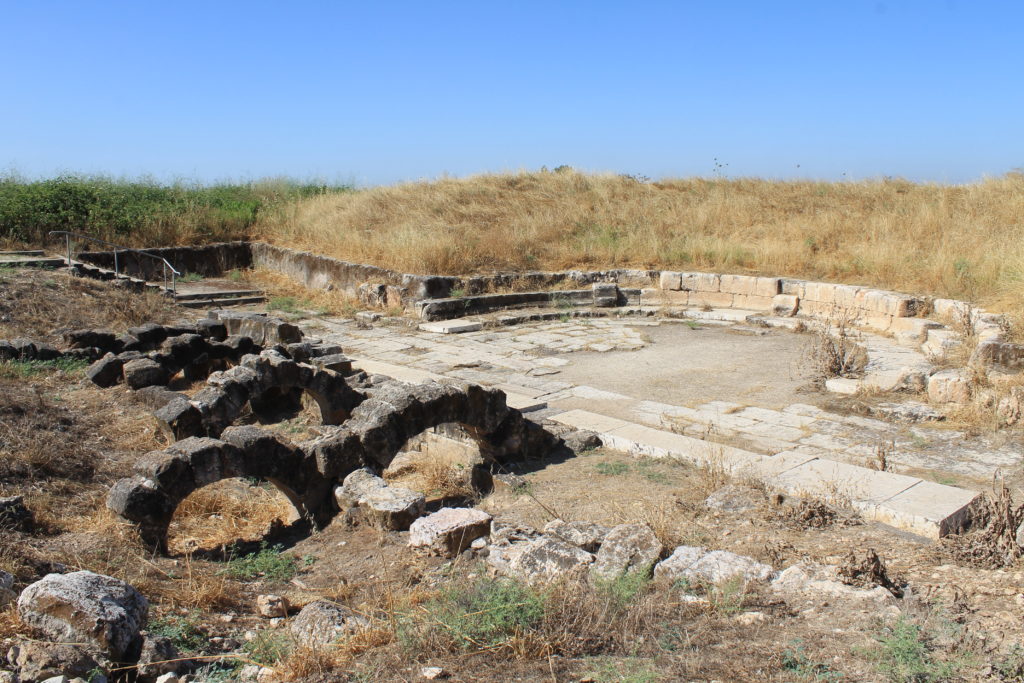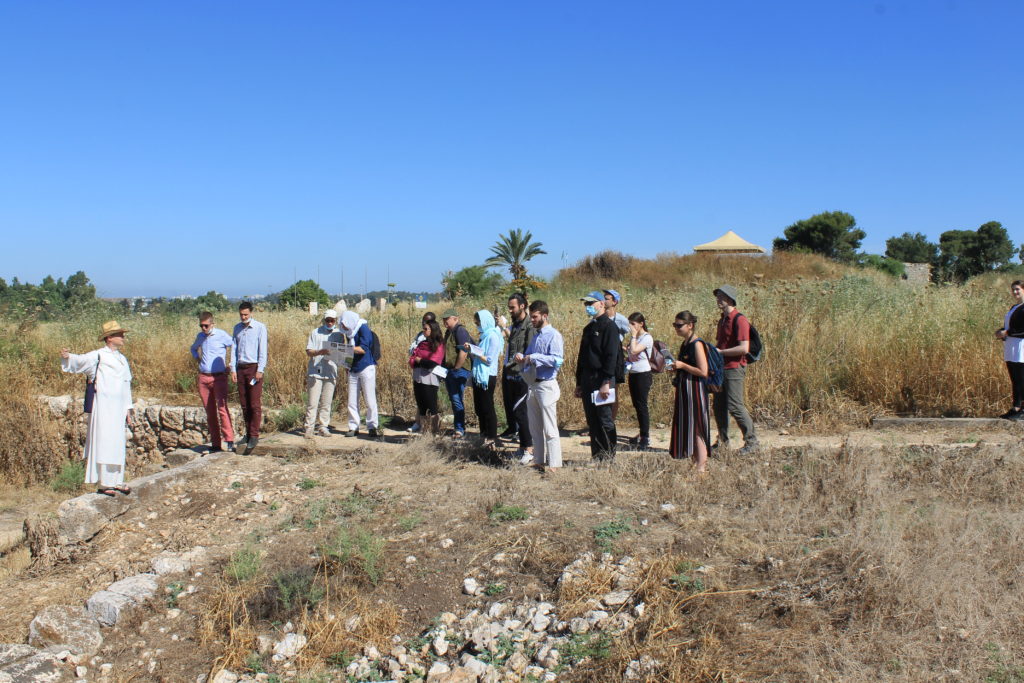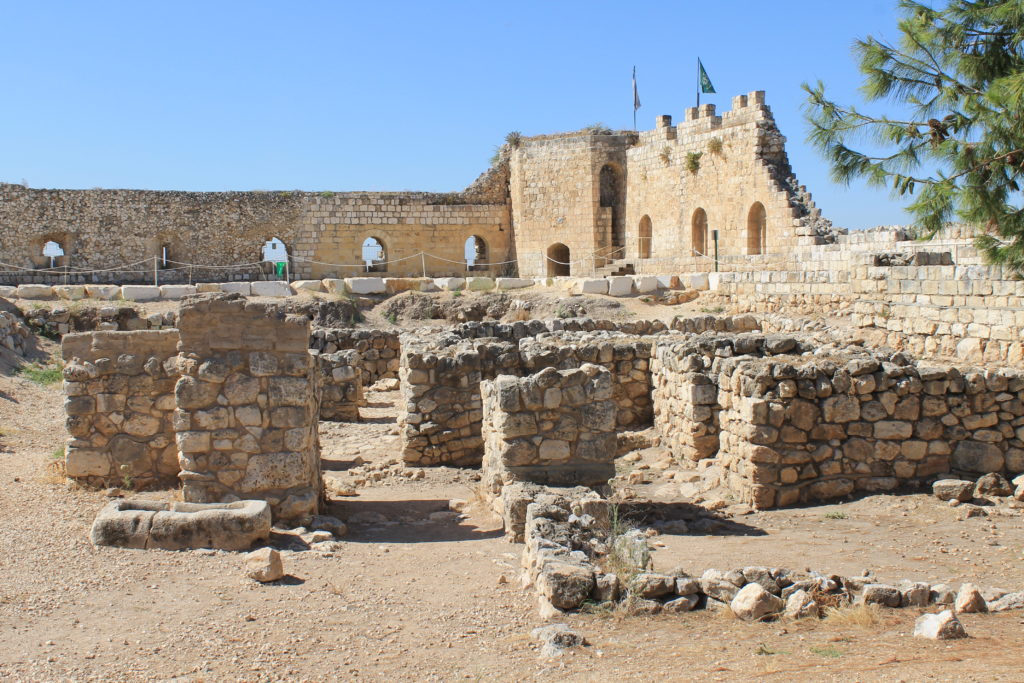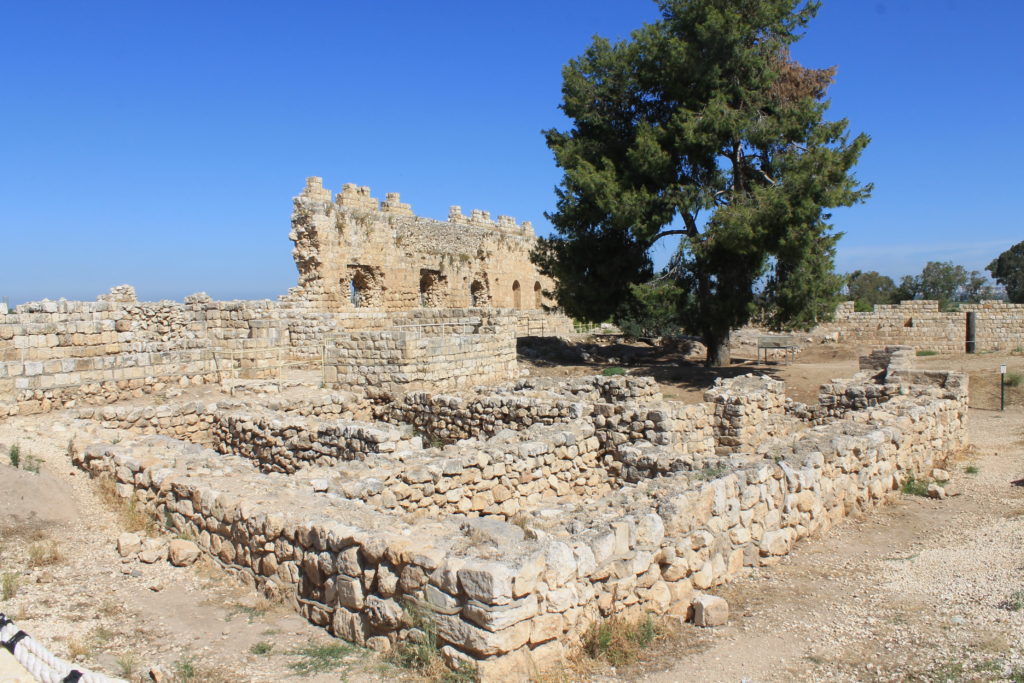 At Caesarea Maritima…