When the École Biblique lends its copy of the Qumran copper scroll to the National Museum of Israel.
The Israel Museum is a reference in many fields. And children are not left out. Indeed, in the heart of the National Museum, there is a space dedicated to them for a very special exhibition.
A pioneer in the field, this place entirely dedicated to the younger generation is built around the theme of secrets.
What is a secret? What do we do with it? How do we keep it? Where to hide it?
Finally, we quickly understand the link with the world of art and culture, because all ancient civilizations still keep many secrets today.
And when it comes to secrets, what greater mysteries than those hidden in the Dead Sea scrolls?
It is therefore only logical that the curator of the exhibition, Michal Broshi, asked the School to exhibit its replica of the famous copper scroll discovered at Qumran.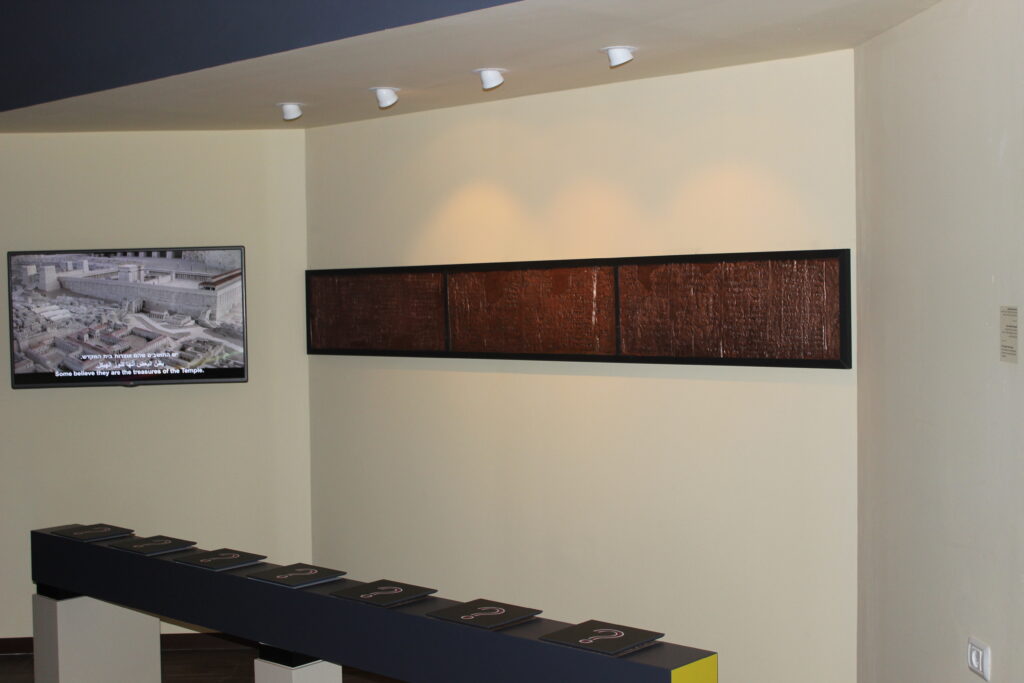 The triptych is displayed at child height, like the rest of the exhibition.
In front of the triptych are various explanations adapted to this young public: what is this indecipherable scroll? Why so many questions? Dreamed or real secrets? Questions to ask? What is its history and journey? Children will also find a Hebrew translation of part of the scroll.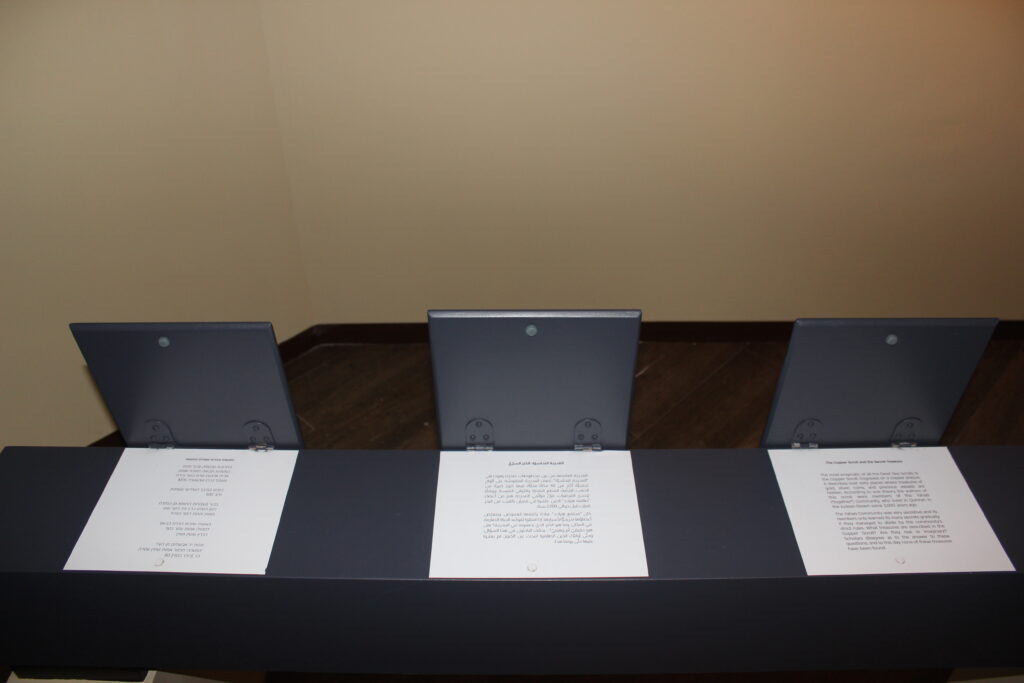 An explanatory video completes the exhibition. It allows young visitors to learn more about the origin of these treasures… and the many secrets they still keep today!
Exhibition "Secrets" at the National Museum of Israel, until the end of March, opening hours to be consulted on the internet.
Free for children under five, free for children under seventeen on Tuesday and Saturday.